Lesley offers speech and language assessment across all age ranges and specialises in providing comprehensive assessment for special educational needs.

Assessment aims to highlight strengths and weaknesses so that areas of need can be supported.

A joint language and literacy assessment can be offered where there are concerns regarding both aspects of a child's development.


Special Educational Needs

Lesley has specialist training and over 10 years of experience in working as an Expert Witness at Special Educational Needs and Disability Tribunals to support parents in obtaining the appropriate therapy provision for their child within school.

This has involved working very closely with charities, law firms and other professionals who provide support for children with special educational needs

Lesley's reports include a detailed school observation, discussion with parents and school staff as well as a comprehensive assessment of communication strengths and needs.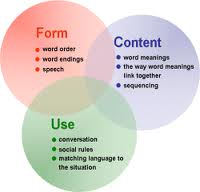 Dyslexia

Stephanie is trained to assess children experiencing literacy and numeracy difficulties to create a tailor made teaching plan.

Assessment